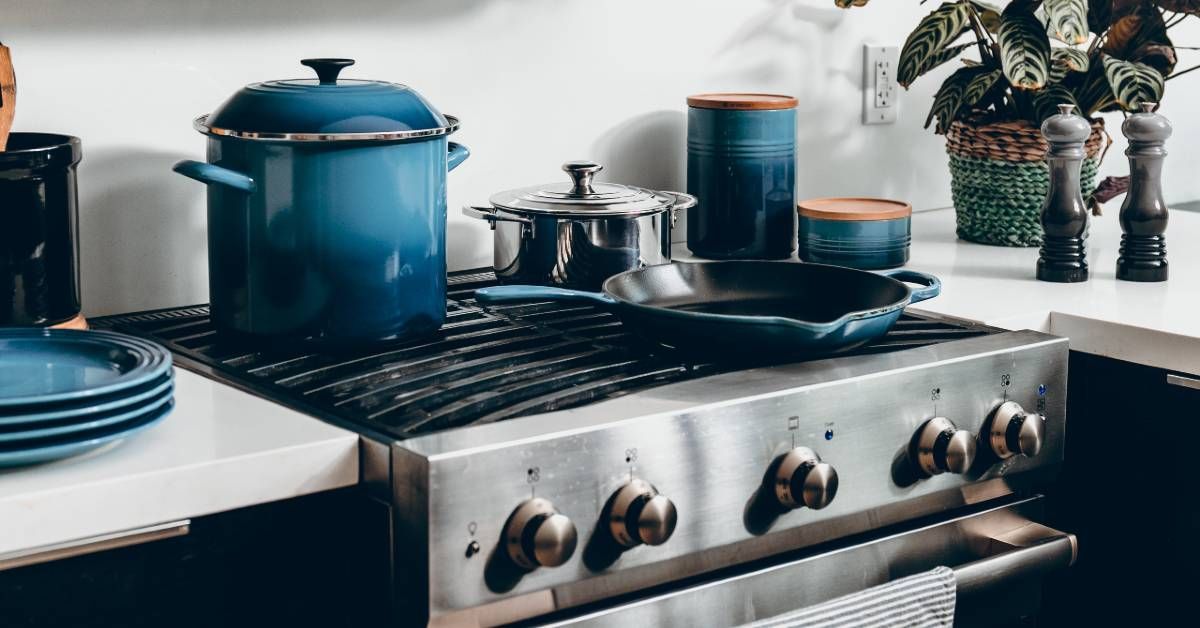 What to Look For in Your Appliance Repairman
Bailey's Appliance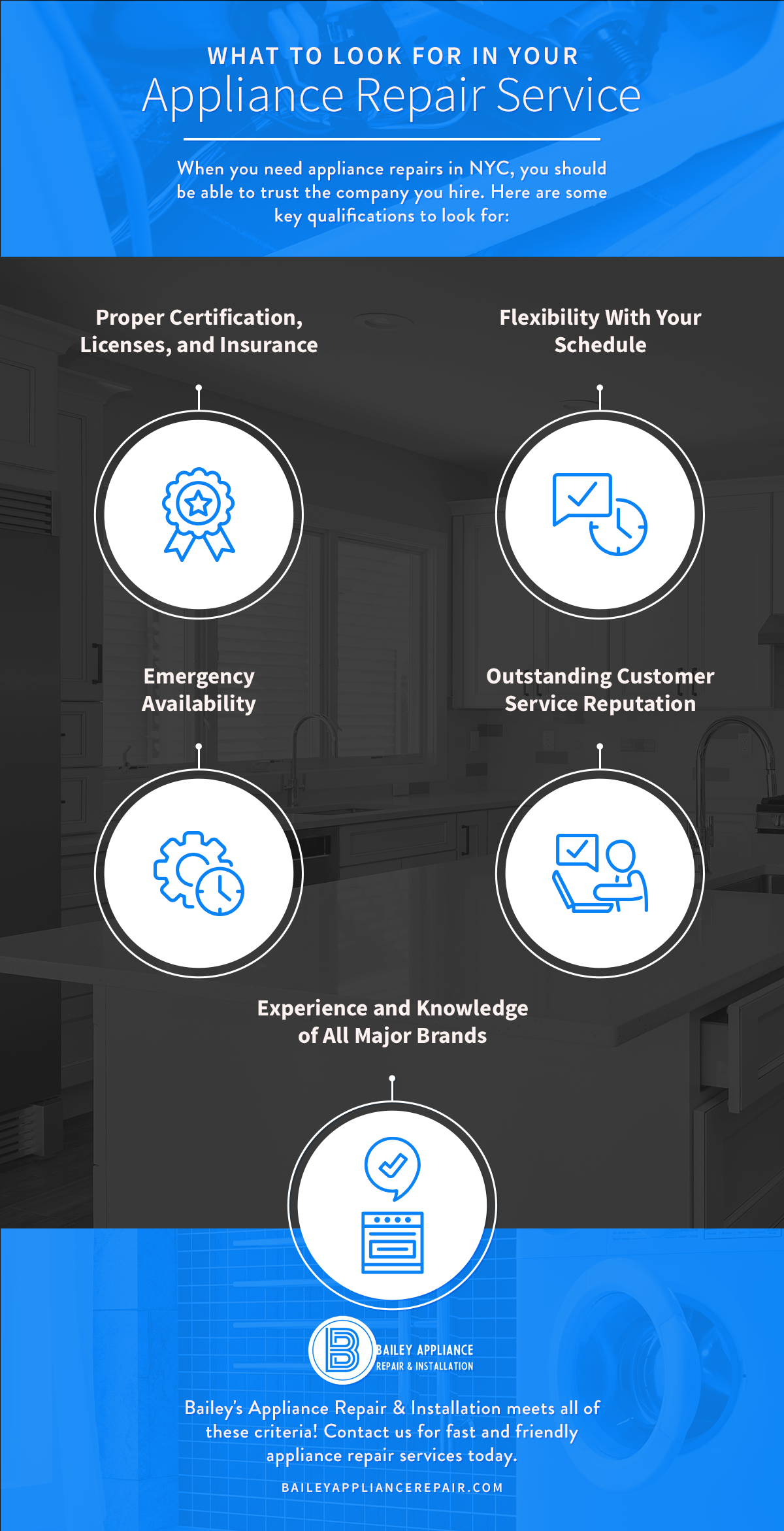 Professional & Affordable Appliance Repair in New York City
Now more than ever, with so many people spending more and more time at home during a global health crisis, we rely on our appliances to keep running smoothly. The last thing that you want to add to your stresses or to-do lists is a lukewarm refrigerator, a noisy dryer, or a dishwasher that just isn't cutting it. When (not if) something goes wrong with one of your household appliances, you need to be able to have it fixed quickly, correctly, and at a price that isn't going to put you in a financial bind. Bailey Appliance Repair & Installation can provide such services throughout New York City, including Queens, the Bronx, Brooklyn, and beyond! Here are just a few of the reasons that we believe we fit the bill to accommodate all of your appliance repair needs.
Proper Certifications, Licenses, and Insurance
You'll be allowing the repairman you hire into your home, which is why it is so important that they are trustworthy and can provide all of their proper certifications and licenses. Your home is important to you — it's your sacred space — and we will always respect that fact every time we walk through a customer's door.
Bailey Appliance Repair is certified to work in New York, and all of our licenses are up-to-date. We're fully insured, so you can rest easy knowing that we've done our part to protect your home during our repair jobs. We're happy to provide proof of all of these documents, complying with all state and federal laws regarding qualified technician work. In the same way that you wouldn't trust a licensed and trained mechanic with your vehicle, you shouldn't trust a repair company that isn't willing to be straightforward about their licensures and certifications. We know exactly what we're doing, and we've got the paperwork to back it up!
Flexibility and Availability
We know that it's important to our customers that we be flexible in our availability. Schedules can be erratic in today's day and age, and we completely understand that. It's hard enough to handle your daily responsibilities between normal business hours, so having a repair company that is willing to be flexible with your schedule is a godsend. Contact us for repair service and we'll do absolutely everything we can to accommodate your schedule.
We also are proud to offer emergency services, because life has little regard for the time of day or night for an appliance to go haywire. Bailey Appliance Repair is there for you when you need something fixed fast and outside of normal business hours.
Outstanding Customer Service
Technical know-how and prowess when it comes to repairing appliances is only half of the equation for providing excellent customer service. When you hire one of our technicians to come and work in your home, you'll find that they are friendly, professional, courteous, and transparent about the work that needs to be done. We don't take the responsibility of providing superior customer service lightly — our entire business depends on building trusting relationships that you can count on again and again for years to come. When something stops working in your home, we want you to be able to simply say "better call Bailey!"
We believe that our level of customer service is matched with our technical skills to get the job done right. You are the backbone of our business, and you deserve the absolute best from us every time you call.
Experience With All Major Brands
The list of brands and appliances we can't service is much, much shorter than the list of brands we're familiar with, inside and out. Whether you have a misbehaving dishwasher, noisy washing and drying machines, a temperamental microwave, busted oven, or failing refrigerators, there isn't much we can't handle. Major brands that we can perform repair services on include:
KitchenAid

Kenmore

Hotpoint

Whirlpool

Maytag

LG

GE

Frigidaire

Bosch

Amana

And More!
Contact Bailey's For Fast Appliance Repair
We believe that we're the repair company in NYC that you can come to trust for years to come. We'd love to earn your business today and invite you to call us or fill out our contact form. We'll respond to you in a timely manner and get your appliances back up and running in no time! For outstanding repair and customer service, you can trust the professionals at Bailey Appliance Repair & Installation.